So far it looks like majority of conferences have been stronger than previous years. Is it due to the public nature of things? Are dev's trying to bring their top pressers for the new crowd? Nevertheless Ubisoft came our swinging. Although they had some awkward movements and bits that went on too long they showed a lot of new stuff.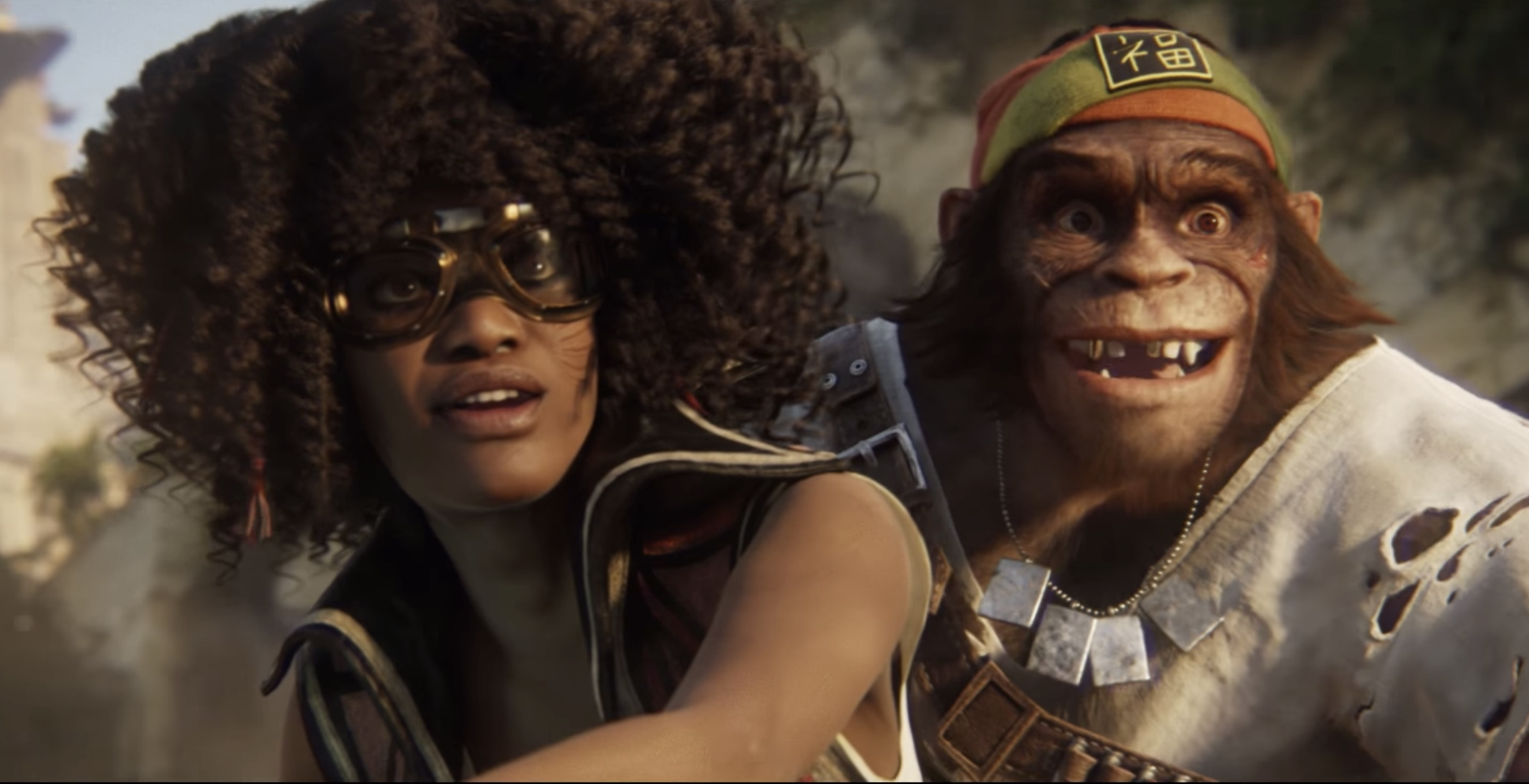 To get it out of the way they showed just Dance 201i. I don't think game needs to be shown at e3 because it's the wrong audience. I  understand though that it's their best selling franchise year in and year out. Still the dance number was unnecessary.
The whole commentary during The Crew 2 was also bland. I think they're starting to realize that what people want is game after game. Showcase what you have there's no need to linger. The Crew 2 looks fine. They've separated themselves from other racing games by adding planes, dirt bikes & boats. Let's see how it pans out.
Alright now to the good stuff. A lot of fan favourites were here .
Mario + Rabbids Kingdom Battle.
Seriously did anyone think the game was going to look this good? It's a strategy/RPG from the looks of it. Sure the rabbids look stupid but it gives the game that fun appeal to it.  I think this game will surprise us. It may not be the spiritual successor to Super Mario RPG but let's be open to it shall we? Also bonus point for Miyamoto coming out with a weapon from the game.
Double South Park?!
We saw more footage from a fractured but whole. More of what you expected. Hilarious jokes. Similar gameplay to stick of truth. This to me is what a trailer should be. Mixing gameplay, story cues and quick cuts to just give me enough. I don't want too much given away from this on. It looks absolutely hilarious!
A bit later we got a mobile game (I kmow) called phone Destroyer. It looks like it has the same hilarious antics as the console games and had some real polish. Cant tell exactly what the gameplay is like. Turn based for sure but how it would be implemented has yet to be seen. Either way count me in!
They finally brought back Beyond Good & Evil 2. The game has been changed by the looks of it and is now a prequel. I honestly thought that they shouldn't have shown this until they had either gameplay or a release date. Even Fall 2018 would have been fine. People have been waiting so long for this and they still have blue balls about it now with this trailer.
Far Cry 5 & Assassins Creed Origins made their appearance. Both games are as hyped as the previous iterations. Especially Assassins Creed which looks to have changed the game a bit. They've been away for a bit, the world needed a break from this franchise (although the movie didn't help us forget). Ubisoft is also making its way into the Toys to Life genre with StarLink. Might be too late to the part but let's see how that pans out
We also got some unexpected interesting games.
Transference. A new VR Horror/Thriller game which were not too sure what it is. The trailer and build up to it seems promising. Here's hoping they can deliver.
Finally they announced yet another MMO PVP type game. With The Division & Ghost Recon it seems that Ubisoft is trying to make their presence know with the "always connected" genre. This one looks interesting its called Skull & Bones.
Another pirate game, yes. We have Sea of Thieves and we had pirates in Assassins Creed. So Ubisoft is going all in with this one. I think it will definitely have its audience for it but not sure if it will stick. They tried something new with For Honor and that fell off quickly. I do wish them luck though because they're trying.
I was happy to not see The Division Part 2. As someone who has gotten into the game recently I would like to continue to enjoy it without worrying about a sequel.
Overall the conference was pretty good. Above average compared to previous years for sure. With the exception of a few cringe moments they kept the show about the games. Back to back with little bullshit involved.